Now published in the Australian Magazine "Better Photography"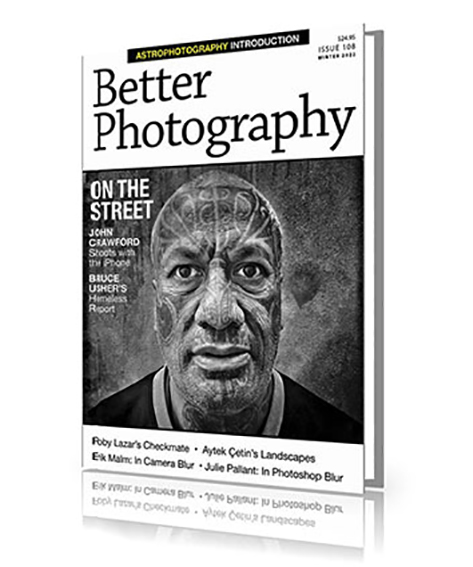 Cover + article in the Magazine "Fotoforum" in Germany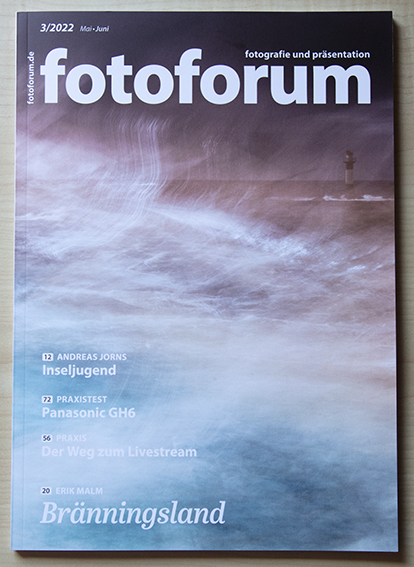 Voices from owners of "Bränningsland..."
"På baksidan av min vän Erik Malms senaste bok "Bränningsland", står det som slutkläm: 
– Hör du ljudet av bränningar?
Så snart jag slagit upp boken, gjorde jag faktiskt det!
Faktum är, att jag inte bara hörde bränningarna rulla in – jag såg, dem även göra det…
I stearinljusets varma, mjukt fladdrande sken – och med Eriks underbara "kamerapenseldrag" i sitt dynamiska bildspråk – sköljde vågorna, rent visuellt, in över de bohuslänska klipporna.
Bokens bilder ska naturligtvis betraktas i ett bra ljus, det har jag också gjort, men nu fick de, om möjligt, än mer liv och rörelse!
Boken är på alla sätt magnifik.
Den beskriver en milstolpe i naturfotografisk bokutgivning; och då menar jag inte enbart för vårt land, för Norden eller Europa. Den forne symfonimusikern Malm, har tränat på sitt "nya" instrument, kameran, och övat på sin speciella fotograferingsteknik, lika länge som han nötte på sin klarinett; vilket idag har gett honom ett fotografiskt världsrykte!
Om ni ännu inte införskaffat denna bok, är det min varmaste rekommendation att snarast göra det, innan det sista tryckta exemplaret hunnit strömma iväg med vågorna, att finna ännu en konstintresserad famn; att lysa upp och inspirera – i ännu en hamn.
Stäng av larmande elapparater, tänd några ljus; låt det brusa och skölja, över ett uppslag, i Bränningsland!"

In English:
"On the back of my friend Erik Malm's latest book "Bränningsland", it says as a final clip:
- Do you hear the sound of burning?
As soon as I opened the book, I actually did!
In fact, I not only heard the surf roll in - I saw, they do too…
In the warm, softly fluttering glow of the candle - and with Erik's wonderful "camera brush stroke" in its dynamic imagery - the waves washed, purely visually, over the Bohuslän cliffs.
The book's pictures should of course be viewed in a good light, I have done that too, but now they got, if possible, even more life and movement!
The book is magnificent in every way.
It describes a milestone in nature photography book publishing; and then I do not mean only for our country, for the Nordic countries or Europe. The former symphony musician Malm, has trained on his "new" instrument, the camera, and practiced his special photography technique, as long as he wore his clarinet; which today has given him a photographic world reputation!
If you have not yet acquired this book, it is my warmest recommendation to do so as soon as possible, before the last printed copy has had time to flow away with the waves, to find another art-loving embrace; to light up and inspire - in yet another port.
Turn off alarming electrical appliances, turn on some lights; let it roar and rinse, over a spread, in Bränningsland!"
Anders Geidemark

- - -

"Om ni vill beskåda naturbilder i absoluta världsklass så rekommenderar jag er att kolla in Erik Malm och inte minst hans bok Bränningsland. Det är det vackraste och bästa jag sett någonsin sett (för vad det nu är värt). Jag är helt golvad. Det är så bra. Jag har aldrig blivit så berörd av naturestetik förut som när jag bläddrar i detta mästerverk. Jag vet ju att du är grym Erik och boken befäster det med all kraft. Största Grattis!"

In English:
"If you want to view absolute world-class nature pictures, I recommend you to check out Erik Malm and not least his book Bränningsland. It's the most beautiful and best I've ever seen (for what it's worth now). I'm completely floored. It is so good. I have never been so touched by natural aesthetics before as when I browse this masterpiece. I know you're cruel Erik and the book strengthens it with all its might. Big congratulations!"
Thomas Lundquist


Cover + Article in Natuurfotografie Magazine in Netherlands